Huffman named Blue Jays head athletic trainer
Article reposted from The News Herald
Author: JASON BAKER
East Burke High 2005 graduate and Connelly Springs native Nikki Huffman was promoted from head physical therapist to head athletic trainer with the Toronto Blue Jays, the major-league club announced just before Christmas.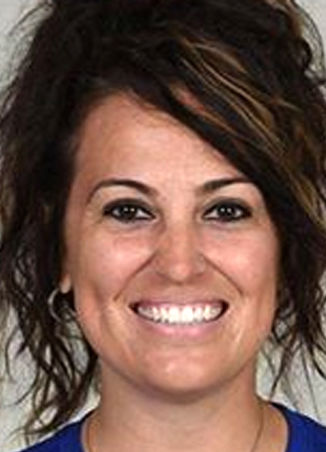 Huffman joined Toronto's MLB franchise in 2016 as a physical therapist and rehab coordinator when the Blue Jays advanced to the American League Championship Series, falling to the Cleveland Indians in five games.
Huffman has worked with the Blue Jays and also treated athletes at the club's minor-league complex in Dunedin, Fla.
"(I am) humbled, honored, truly thankful to serve in this new role for our incredible athletes and organization," said Huffman.
The position became available when the Blue Jays' head trainer for the last 15 years, George Poulis, accepted the same role with the Braves to join the organization's former general manager, Alex Anthopoulos, who's now in Atlanta.
"(Poulis) left a legacy here, and as a staff we want to express how thankful we are for that and how happy we are for him going forward that he has made the best move for him and his family," Huffman said.
"It's extremely important to acknowledge the amount of experience and history our former staff built here, and we are truly thankful for that."
Before making the move to Toronto, Huffman previously assisted on the athletic training staffs at Duke University and with the Atlanta Falcons.
Current Blue Jays right-handed pitcher Marcus Stroman worked alongside Huffman in 2015 when he was recovering from a torn ACL at Duke. MLB.com reports that Stroman was expected to miss the entire season, but was available sooner than expected after his rehab with Huffman led to a September return and a playoff appearance.
"Head athletic trainer of THE Toronto Blue Jays," Stroman wrote on Twitter. "More than deserving. She's the best, no argument. ACL recovery in five months. Glad I brought you with me from Duke University! Keep climbing LIFER!"
Blue Jays pitchers and catchers report on Feb. 14, position players arrive Feb. 19 and the team's spring training opener is Feb. 23 versus Philadelphia.